Print Management
Good consulting is always one thing above all: independent. Our objective vantage point ensures that you get the print solution that is optimal for you. Custom-tailored to your goals and budgetary constraints.
All around Europe, we offer our customers advice and support in all production methods. Dependably and professionally. With our international network in the area of print and fulfillment, we'll ensure that you get the ideal solution for your particular task. Whether its printed matter, displays or advertising material: we offer you flexibility, and guarantee high-quality, punctual results, and convincing cost benefits. You'll reduce your expenditures – not the quality.
More and more companies either want or are already pursuing environmentally friendly approaches to production. "Green production" doesn't have to be expensive and the quality is outstanding. We'll be happy to tell you more about it – just ask us!
Our Range of Services
Print consulting
Print and fulfillment management
International print and fulfillment network
Carbon-neutral printing
POS material
Displays and banner
Sales / Trade fair stands
Customer:

Dr. Ing. h.c. F. Porsche AG

Project:

Outsourcing media production / international training media

Task:

Cost-efficient, high-quality and punctual media production
Ruschke und Partner realizes a wide range of training media (e.g. brochures, books, booklets, DVDs) for Porsche AG and is responsible for all media production, from pre-press to production and distribution.
In addition to the entire production management, Ruschke und Partner is responsible for the conception and creation of training media in up to 13 languages.
Customer:

DELL

Project:

Europe-wide print management

Task:

Print and fulfilment consulting, project management, cost-optimized production taking into account country-specific postal regulations.
Customer:

DELL

Project:

Variable data printing

Task:

Consultancy, project management, cost-optimised production, taking into consideration the postal specifications in each country
Ruschke and Partner has successfully implemented variable data printing solutions for DELL. The use of variable data printing allows highly personalised messages and content to be communicated.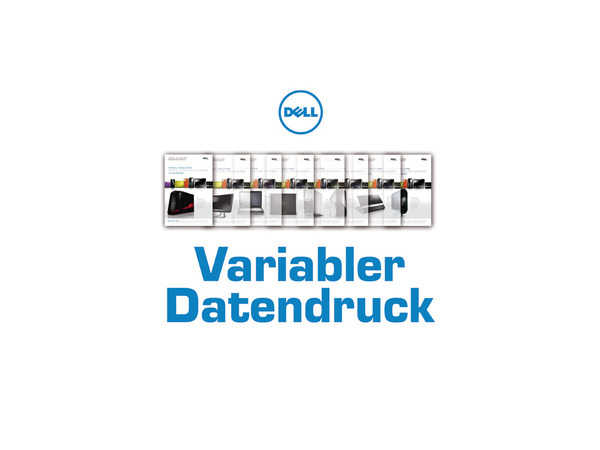 Specific information about each target person forms the basis for this process. Using layout templates which have been developed in advance and an image database, variable printing can start immediately after the customer data has been processed.

Customer:

Danone Waters Deutschland

Project:

Market launch campaign for "Volvic leichtperlig"

Task:

Consultancy, supply chain management and producton of POS communication media
Customer:

Danone Waters Deutschland

Project:

Sales promotion "evian, live the moment"

Task:

Consultancy and implementation of sales promotion measures (including quarter CHEP display, POS toolbox) to increase product sales
Customer:

Danone Waters Deutschland

Project:

Volvic/evian loyalty promotion

Task:

Implementation of a promotion and customer loyalty campaign covering the whole of Germany
The sales promotion campaign for the Volvic and evian brands increased sales and customer loyalty. Ruschke and Partner managed the production of the promotion material and the logistic execution of the campaign.
Customers receive loyalty points for the purchase of every crate of Volvic or evian. When they reach a certain number of points, they send in their card in order to receive the advertised loyalty bonus.
Customer:

German Soccer Federation (DFB)

Project:

DFB aktuell magazine

Task:

Full service corporate publishing, including concept, design, advertising management, e-paper, production, distribution
The DFB publishes a magazine for every international match played by the German national football team in Germany, which is distributed at the stadium on the matchday to the press, VIPs and visitors. Size: 100 pages. Circulation: up to 50,000 copies.
"DFB aktuell" is an up-to-date publication produced immediately before the matchday. In addition to the prepress, print production and distribution, Ruschke and Partner is also responsible for the project management, design and layout.